Regular price
£329.99 GBP
Regular price
Sale price
£329.99 GBP
Unit price
per
Limited Time Offer
Sold out
The SIA Door Supervision course is aimed at anyone who wishes to gain employment within the security industry. This will allow you to apply for an SIA licence to work as a door supervisor or a security officer. Please call or request a callback to discuss possible dates.
What does the SIA Door Supervision course comprise of?
Overview –
A seven-day course covering all the requirements to gain an SIA Door Supervision Licence. The course is split into modules which include Working in the Private Security Industry, Working as a Door Supervisor, Conflict Management, Counter Terrorism Awareness, Emergency First Aid at Work (EFAW), and Physical Intervention.
Duration – 50 guided learning hours, usually delivered over 7 days
The course is split over two weeks with 4 days of training in week one and 3 days of training in week two. The Emergency First Aid element of the course is delivered on day one – this EFAW course must be completed successfully before moving on to the remaining elements of the course.
The course covers all aspects of the security industry including, Customer Service, The SIA and Licensing, Health and Safety, First Aid, Searching Procedures, The Law, Drugs, Reporting Procedures, Strategies to deal with conflict, Counter Terrorism Awareness, Strategies to escape an attacker, Strategies to escort a customer from the premises.
This qualification is aimed at anyone wanting to work as a security guard or door supervisor in the UK. Under the Private Security Industry Act 2001, all door supervisors must hold a license to practice issued by the Security Industry Authority (SIA).
The BIIAB Level 2 Award for Working as a Door Supervisor within the Private Security Industry is a nationally recognised qualification and is endorsed by the SIA and regulated by Ofqual. Successful completion of this course enables a door supervisor to meet one of the requirements to apply for their licence.
This qualification is recognised throughout the whole of the UK and in certain other countries as a recognised security qualification due to the well-regulated security industry here. Other countries include those in the Middle East.
Please call to book on 0330 999 3199.
What is the assessment method?
Learners will be assessed by three multiple choice & one written examinations set by the awarding body.
What will I receive after the course?
After attending the SIA Door Supervisor course, learners will receive a certificate through our awarding body.
Does the certificate expire?
Once a qualification is achieved, it is then valid to use to apply for the licence for three years. After three years, "assumed professional competency" will be lost and the course will have to be done again. This is the first stage in the process. After passing the exam you then need to make an application for your SIA Licence which is valid for three years. An application must also be made for a DBS certificate. You can do a criminality check online by googling SIA Criminality Check, and this will tell you if any convictions you may have, would impede you from getting an SIA licence.
This course is suitable for operatives to work in Offices, Factories, Warehouses, Corporate, Reception Areas, Shops, Building Sites, Mobile Patrols, Pubs, Clubs, etc.
Note : This is inclusive of the First Aid course. The price excludes tax, and it may vary depending on the date and location.
Share
View full details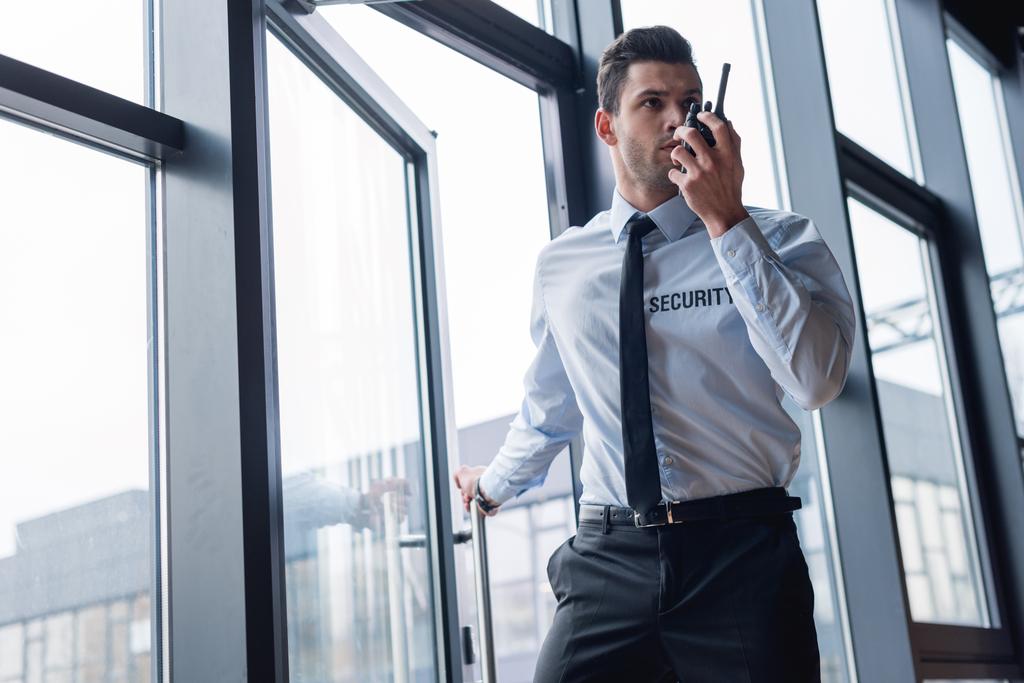 Please visit to review our services

Contact Details

Contact us easily and quickly using any of the methods below!

Call Us Now (Local rate charges apply):

Email us at: info@knighttraining.co.uk